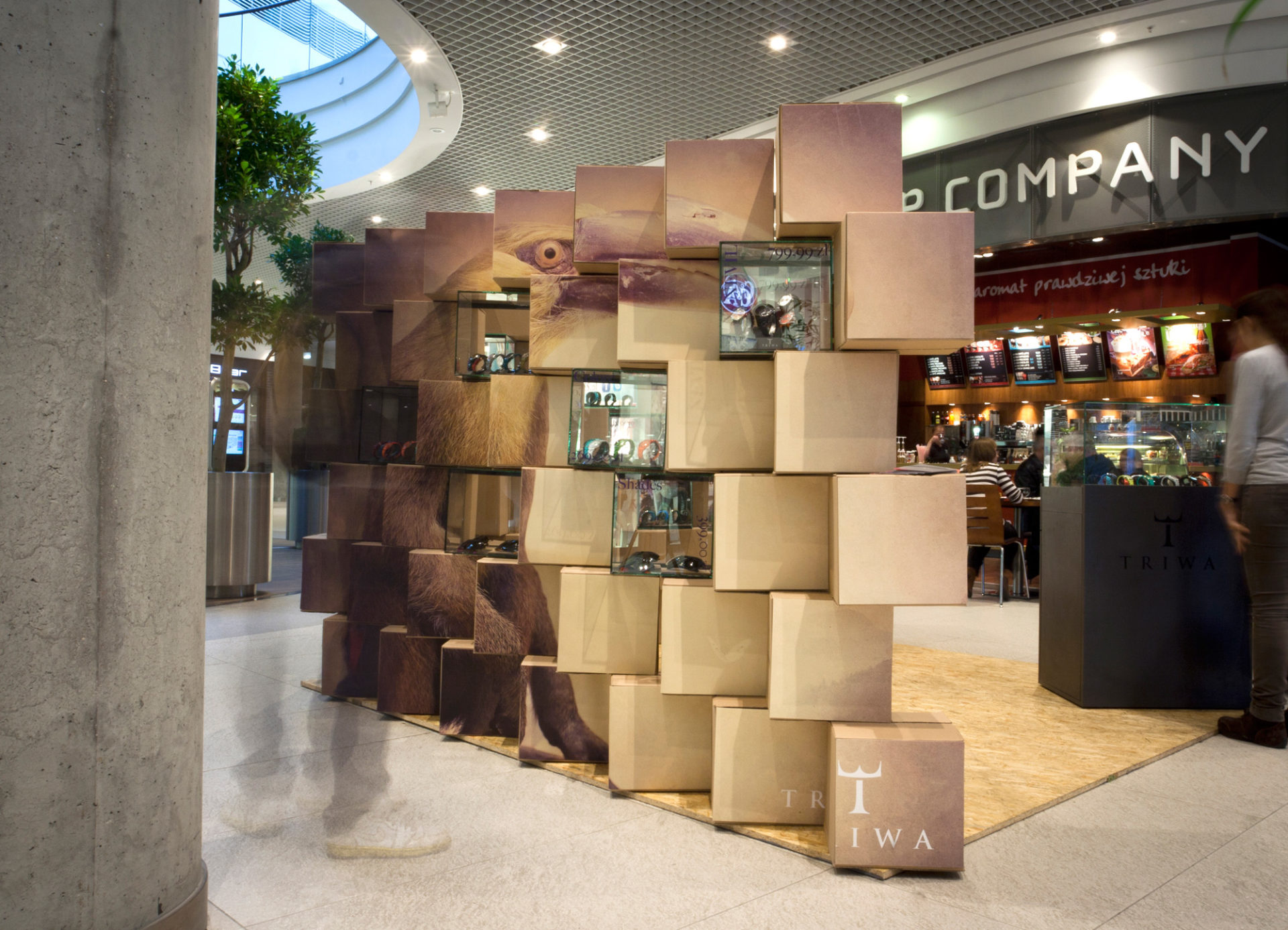 Designers of mode:lina created a pop-up store for Swedish watch manufacturer Triwa: November 19, at Galeria Malta shopping in Poznan in Poland, opened the first pop-up store for the brand, which creates useful objects true works of art. By working with a pair of talented architects Jerzy Wozniak and Pawel Garus, the founders of architectural studio mode:lina, the shop itself became also a small designer object, which ideally reflects the philosophy of the brand.
TRIWA POLAND Guidelines from the investor: highlight the product design and the brand, low budget solutions (shop for five weeks) construction of the shop should take less than 8 hours, 100% recyclable materials.
To build this pop-up store, cartons for the transport of goods were used – this raw material is easily available, easy to recycle, and above all cheap and surprisingly durable. The cardboard was supplemented by glass aquariums (30×30 cm) great for the construction of the stand. After dismantling the store boxes will be used to transport watches again and aquariums to build the next pop-up store.