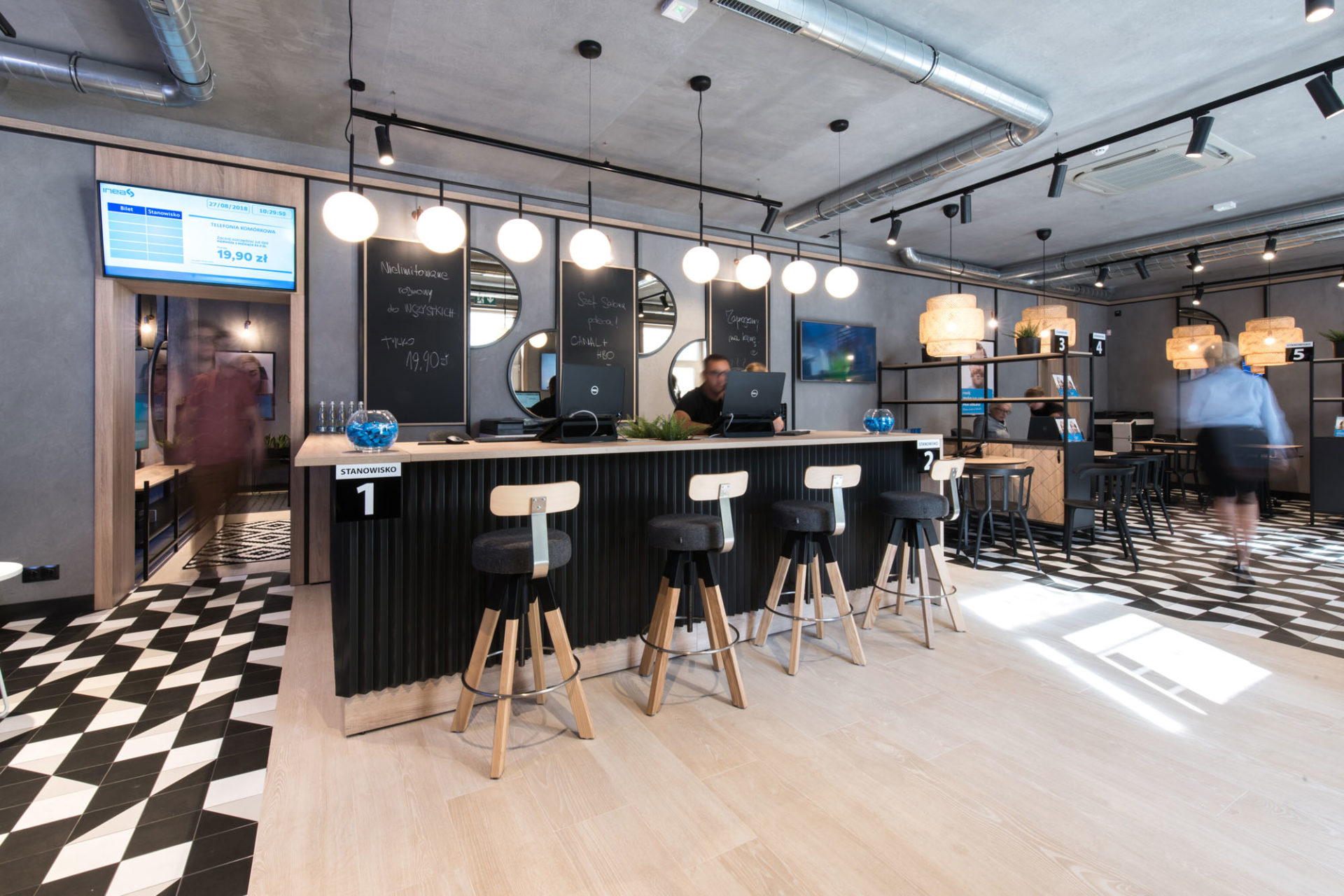 Definitely nothing like regular customer service areas
In August 2017, INEA underwent a complex rebranding, whose conception and implementation was overseen by Minima Advertising People. When creating the new image, they focused on INEA's people who on a daily basis make sure that their clients have access to the best services available. The communication strategy shows engagement and care of 'good internet people' for every client. It also shows that INEA is made up of mainly young people who are full of passion and optimism.
The new INEA salon in Poznań is full of surprises, right from its doorstep. The interior is definitely nothing like regular customer service areas, and it combines a style of an urban coffee shop and a bar. It is now a less formal and more casual space for guests, not at all reminiscent of typical, 'box-like' customer service areas. The main goal was to create a friendly atmosphere, and a place which is associated with comfort, cosiness, and a smell of good coffee.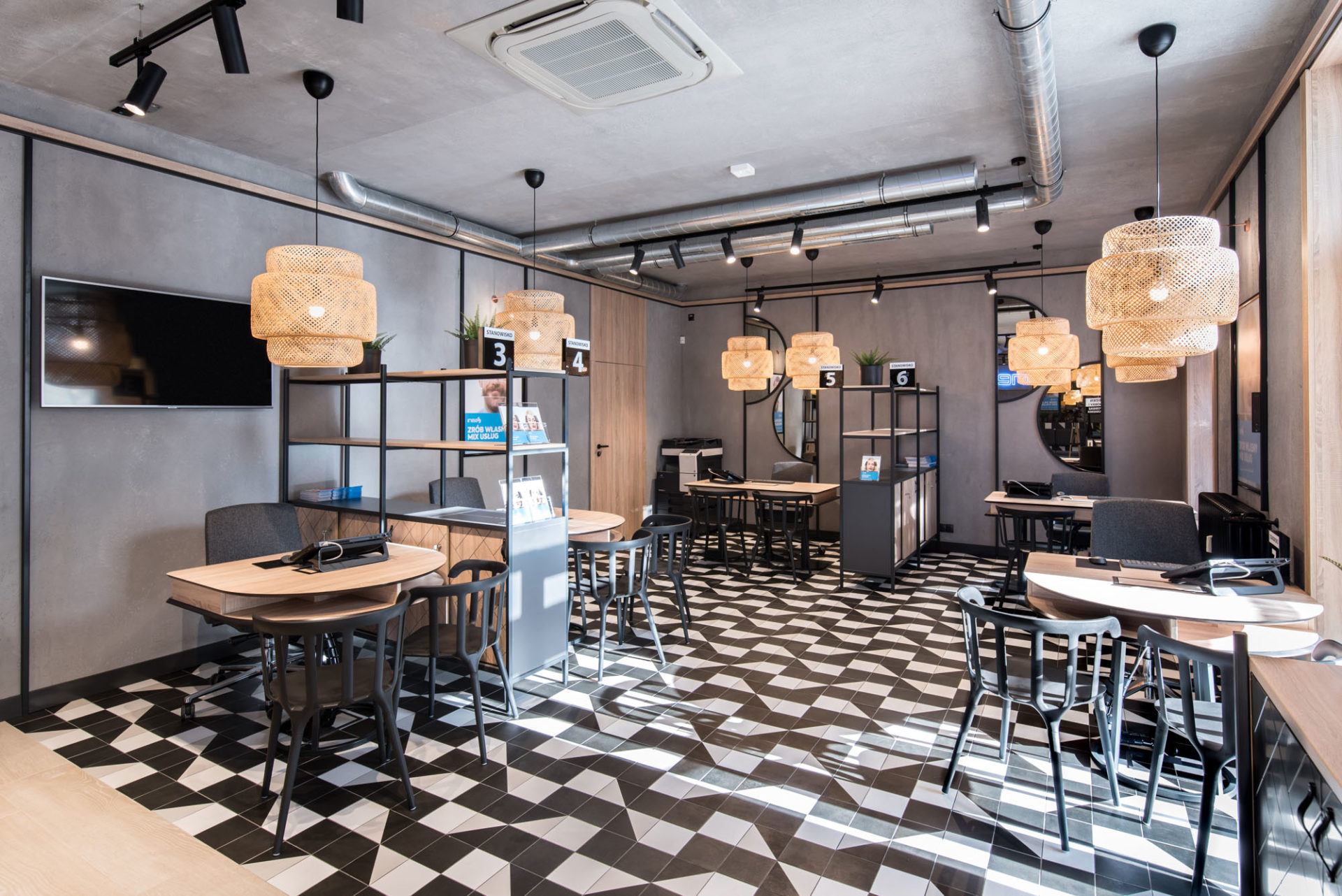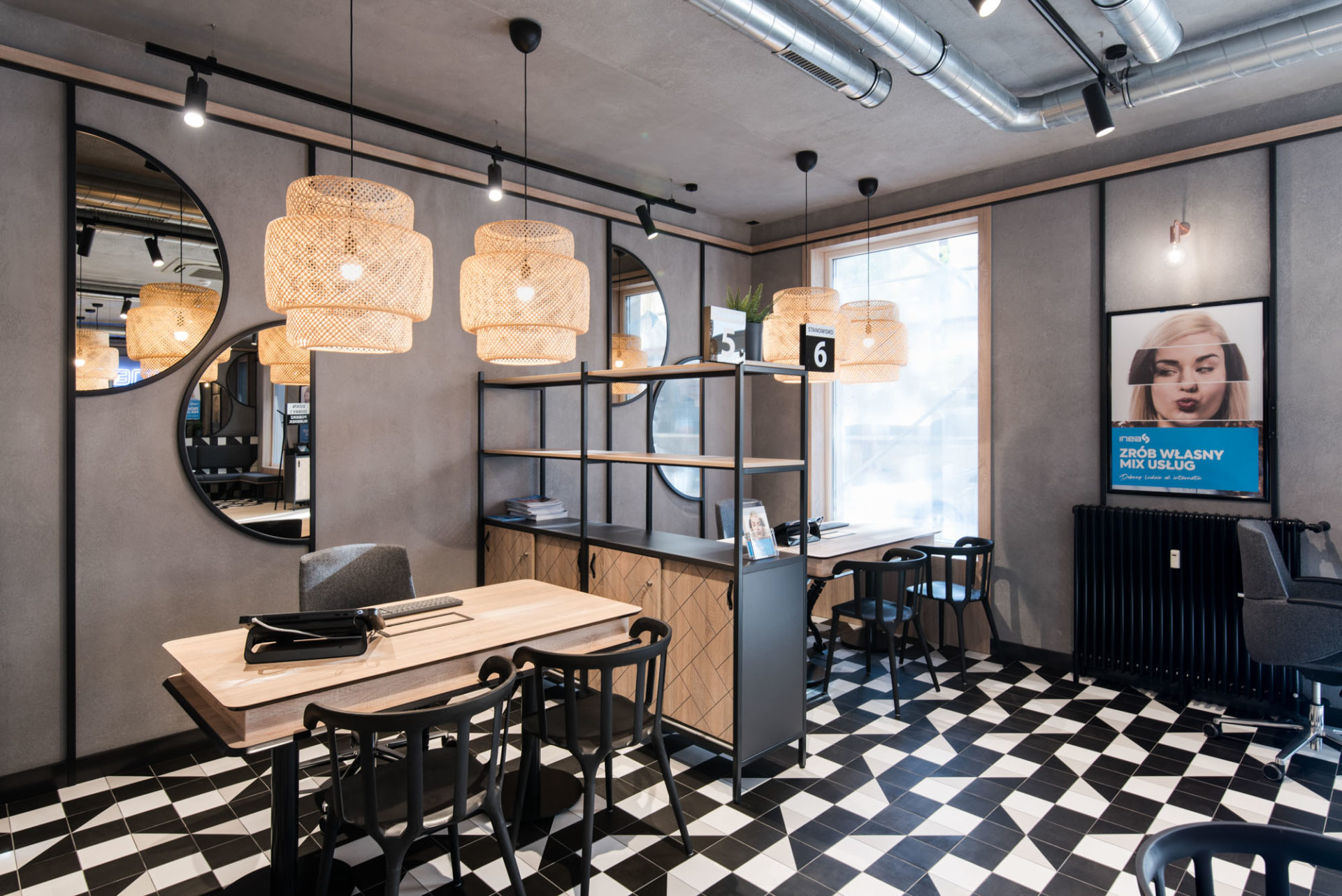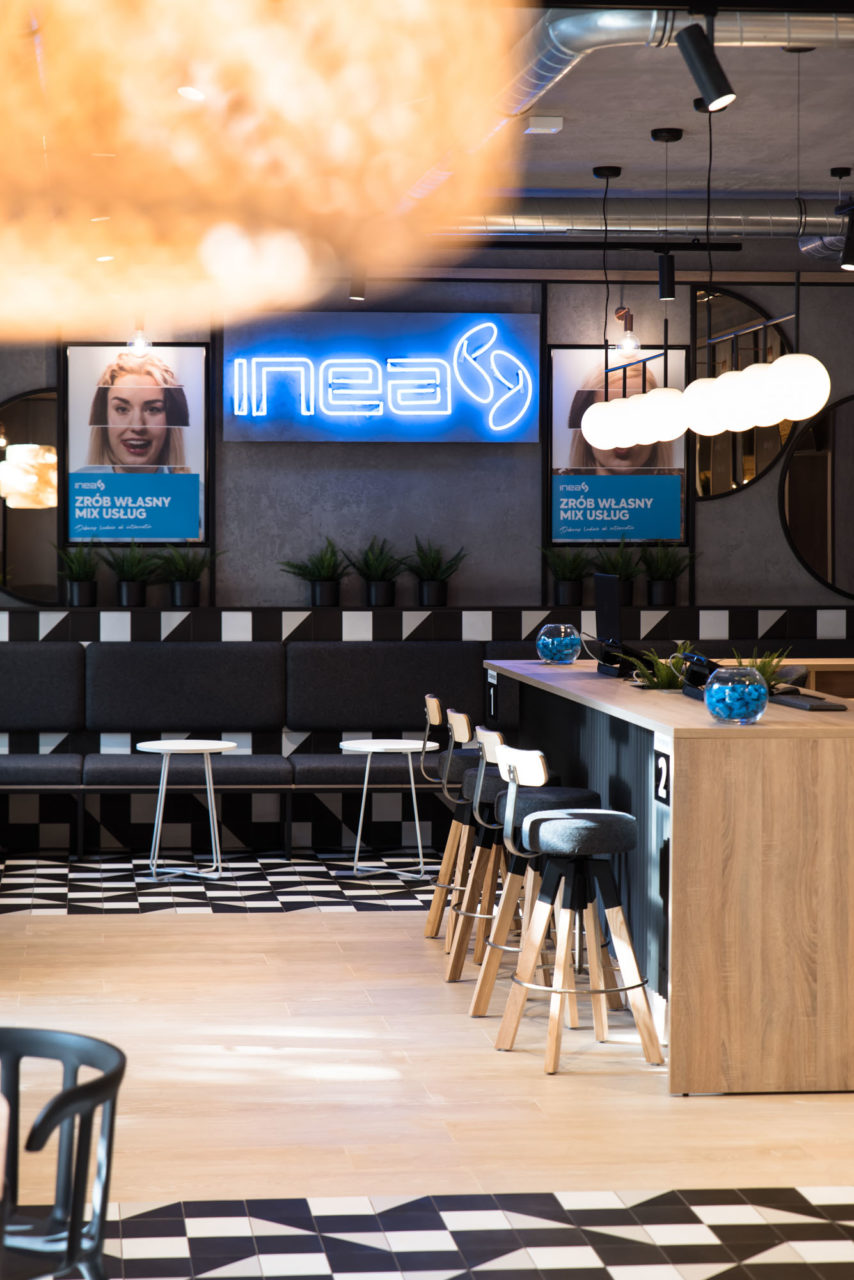 Right in the centre of the salon, there is a large counter which resembles a bar. Closed-off areas disappeared, replaced by coffee shop tables, comfortable seats in the showroom, and a large, soft sofa with an INEA neon sign above it
Combining materials rarely used in typical customer service areas had a great significance in the project. The salon gained a recognisable character and a new atmosphere thanks to the interior full of wood, mirrors and hanging lamps, all in contrast with concrete walls and visible pipes.