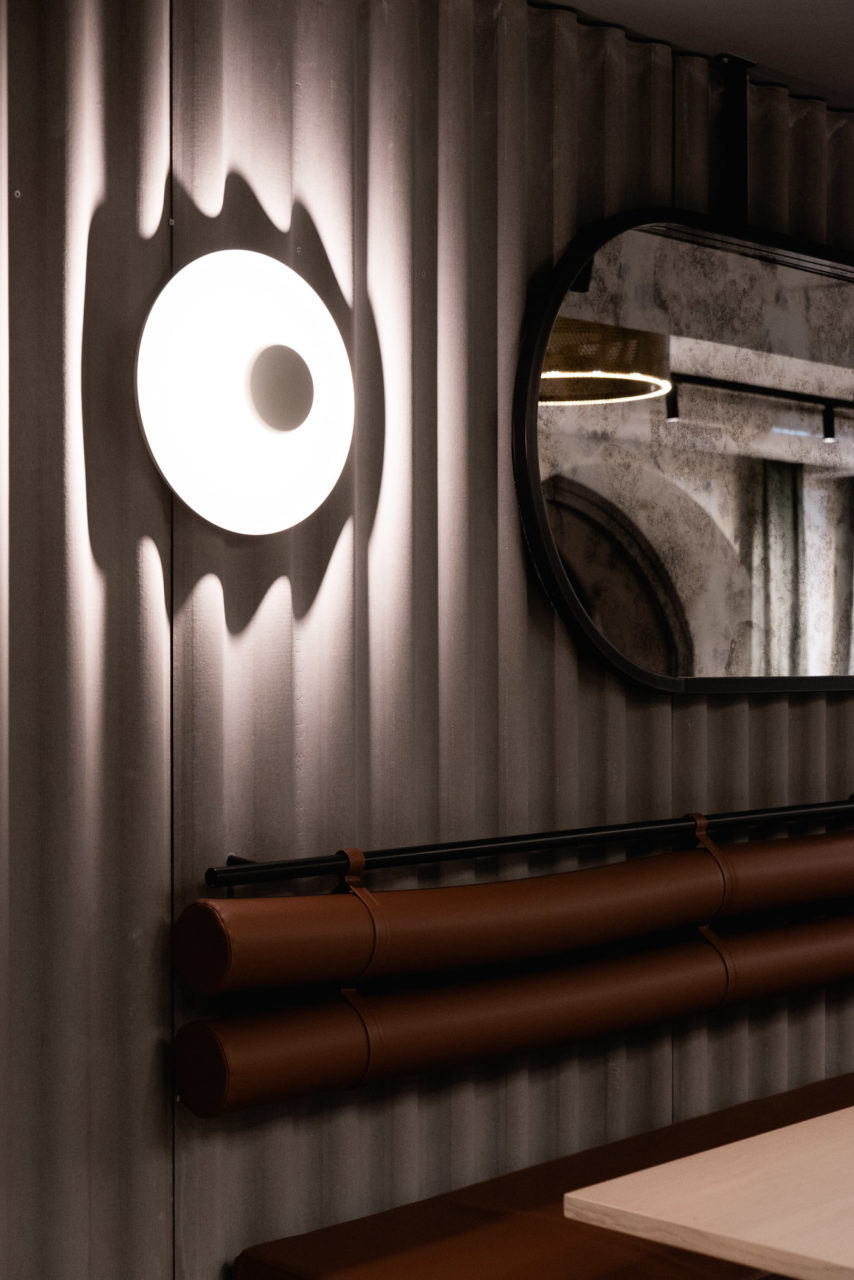 The restaurant's interior design rests on surprisingly raw materials: industrial stained concrete flooring and fiber-cement roofing sheets (commonly known as eco-waves). Their washed-out greyness is broken by natural wood together with built-in furniture and curtains in subdued green.
A place inspired by the Warta river flowing behind the windows
The most essential and, simultaneously, most noticeable feature of the restaurant is a cylindrical bar in front of the entrance, finished with golden details and a fluted siding wall in contrasting black. The bar canopy, made of perforated metal sheet, is echoed as circular ceiling lamps: a gesture towards traditional plafonds. Circular lights installed on the corrugated fiber-cement walls cast shadows that create a mesmerizing wave effect. Another vital element of restaurant decor, aimed at deflecting the somehow elongated shape of its interior, is patinated elliptical mirrors.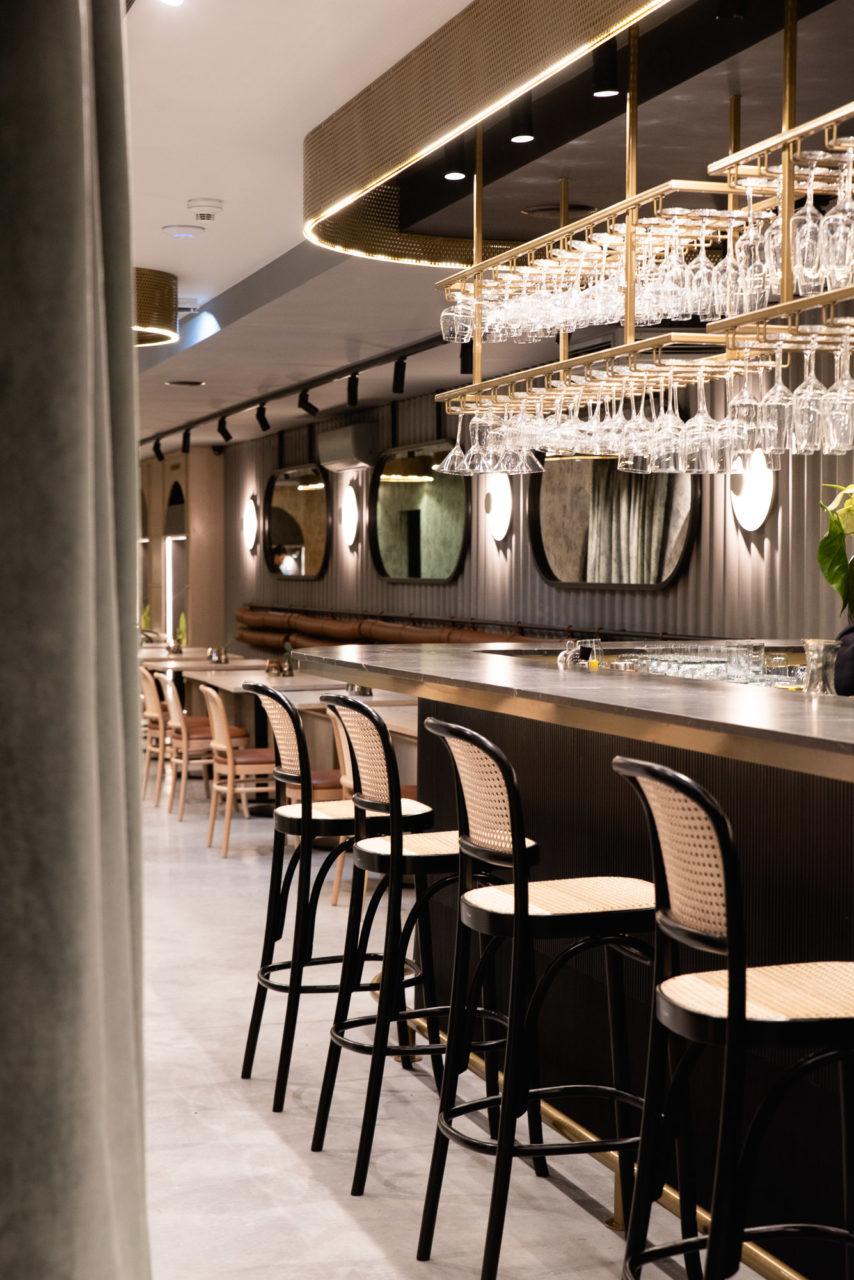 Pieces of classic furniture from bent wood and rattan that evoke the pre-war restaurant ambience, cognac leather upholstery, stone countertops, and subtle green tones offer a stylish complement to the overall design. With everything bathed in a warm and cosy light, the restaurant becomes a place that is at once exclusive and informal.