The bright space is where the creative work takes place. It has large desks and work areas for designers.
Custom-designed large shared desks allow for an easy transition from individual to team work. It was also very important to hide the cords, which were placed inside the desks.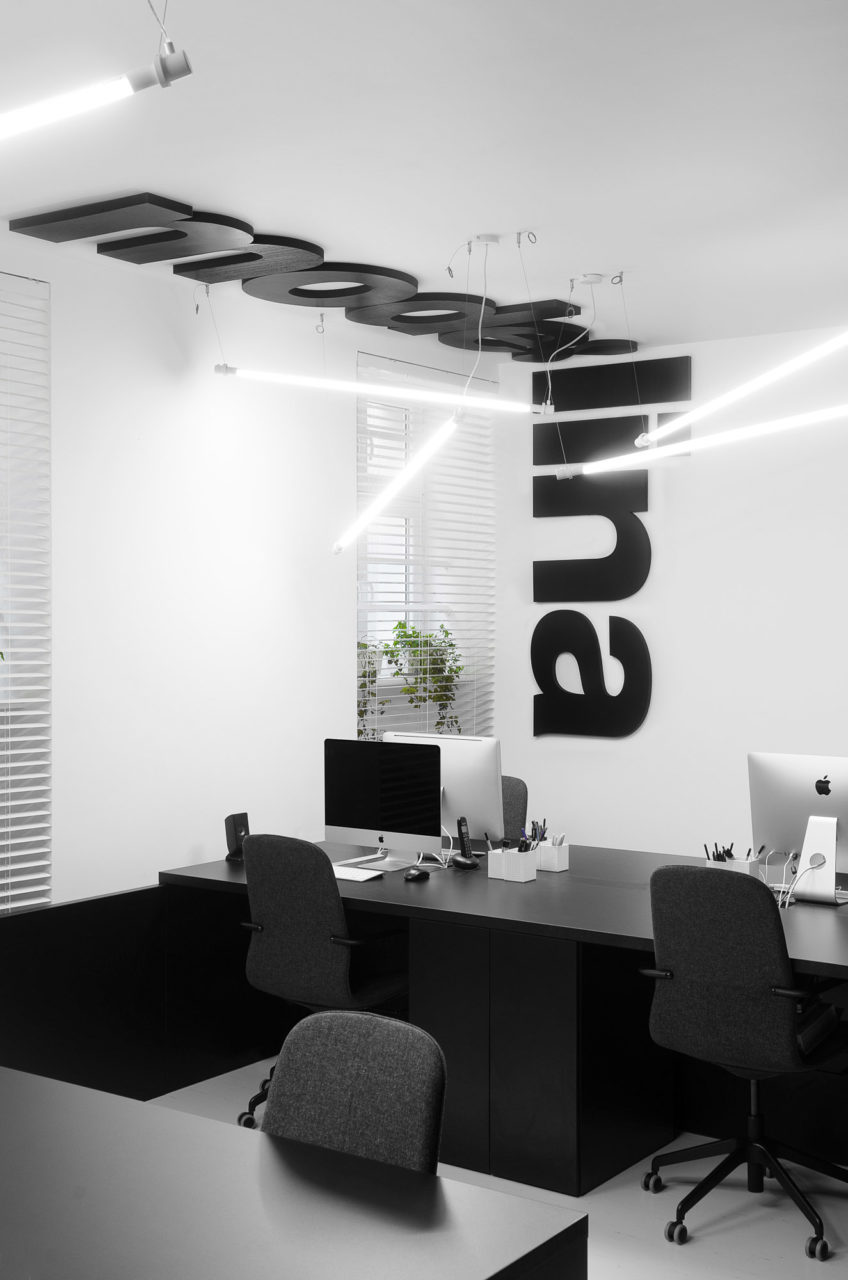 To link the arrangement of the new office with our visual identity system, the designers introduced large logotypes made of acoustic foam, which further increase the acoustic comfort of the space.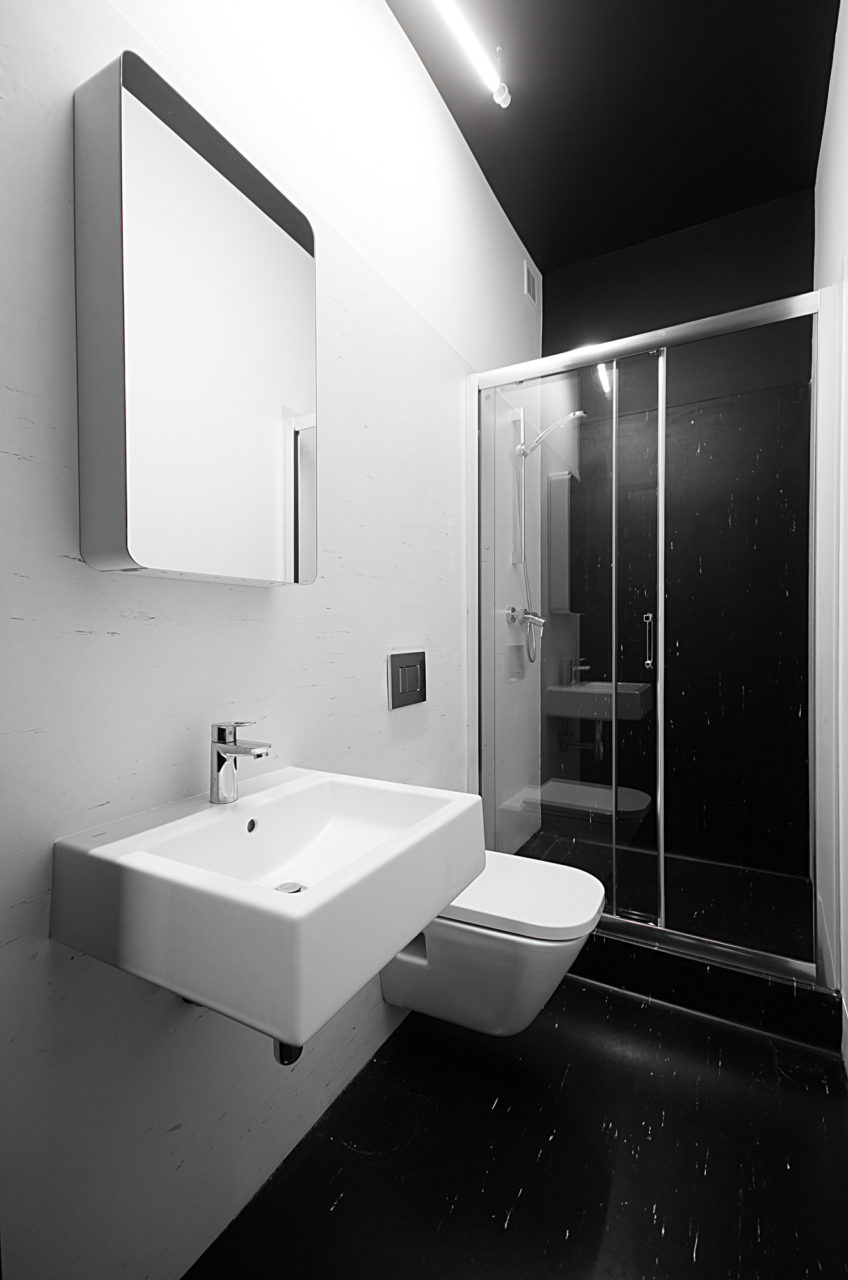 There is even an entrance to a secret room! Behind one of the doors lies a hidden bathroom with a shower – not at all noticeable at first glance.
Dynamic diagonal lines separate the white part of the office from the black one. This is where the kitchen area and spacious storage units are.
The units run along the length of the office and have enough room to hold all of our equipment.