The wine bar's space has been furnished to remind us of Polish tradition, culture and the beauty of nature. The interior is filled exclusively with Polish furniture stylised in form to the best of Polish retro design, with the focal point being the iconic wall unit that could be found in almost every Polish home.
Polish tradition, culture and natural beauty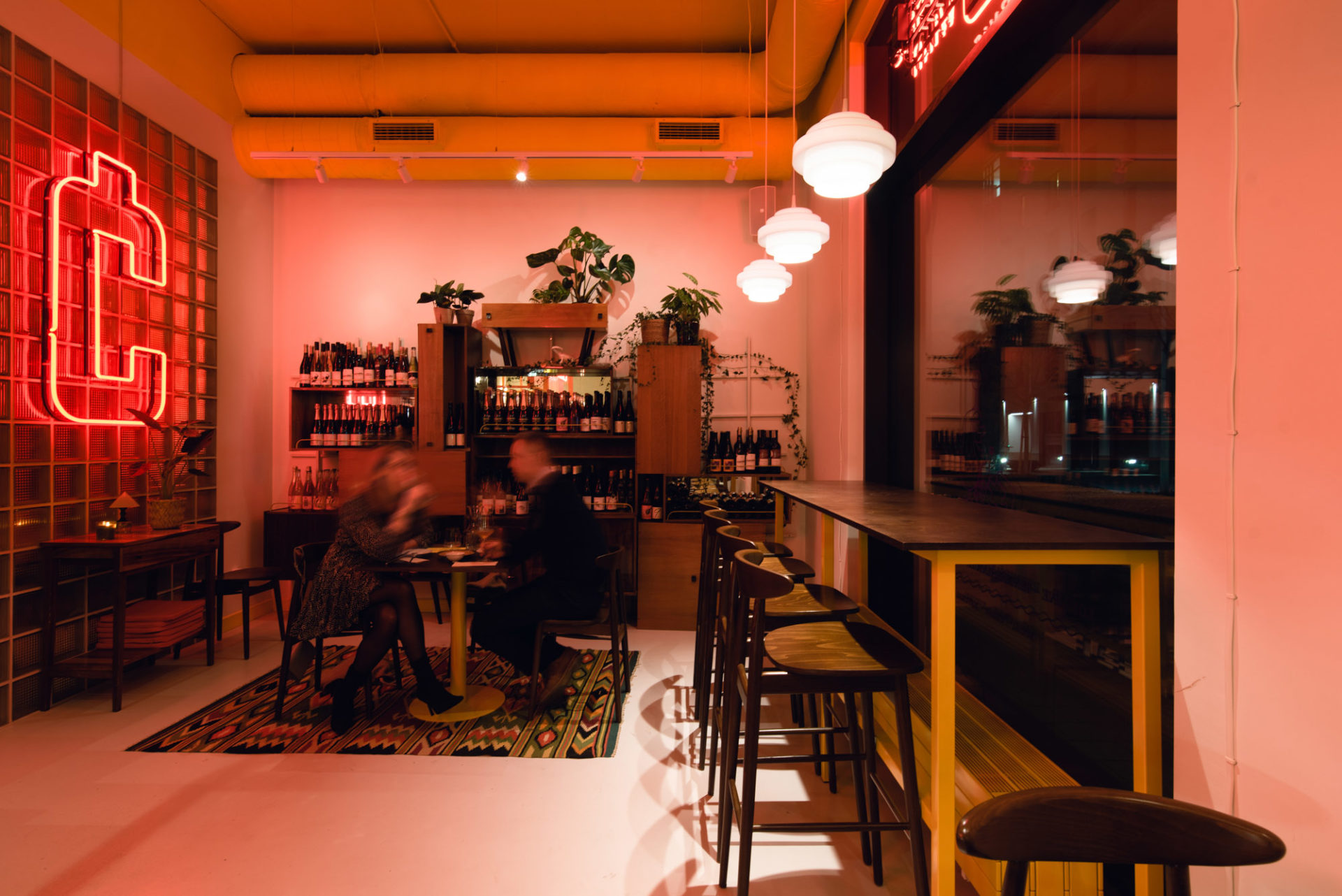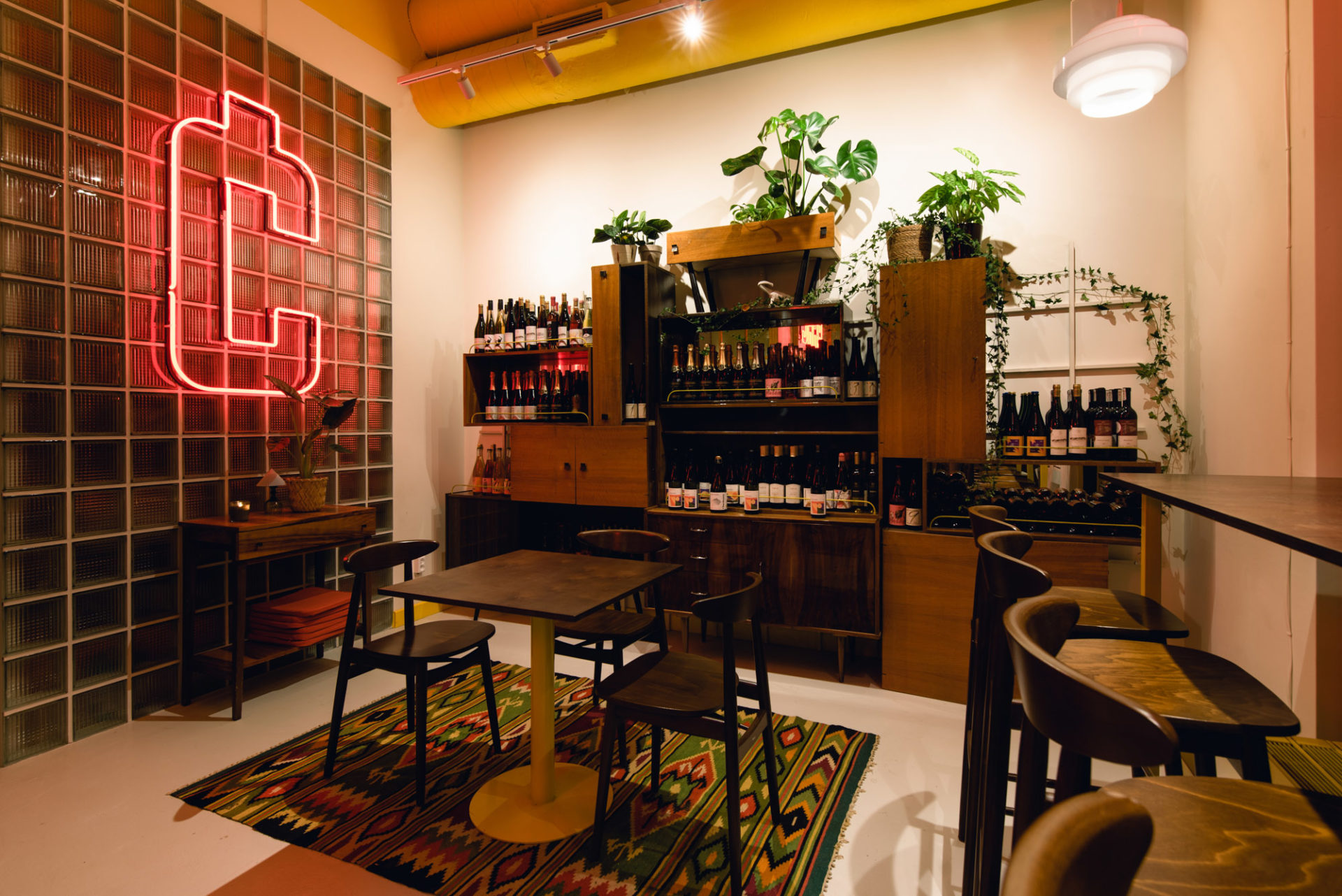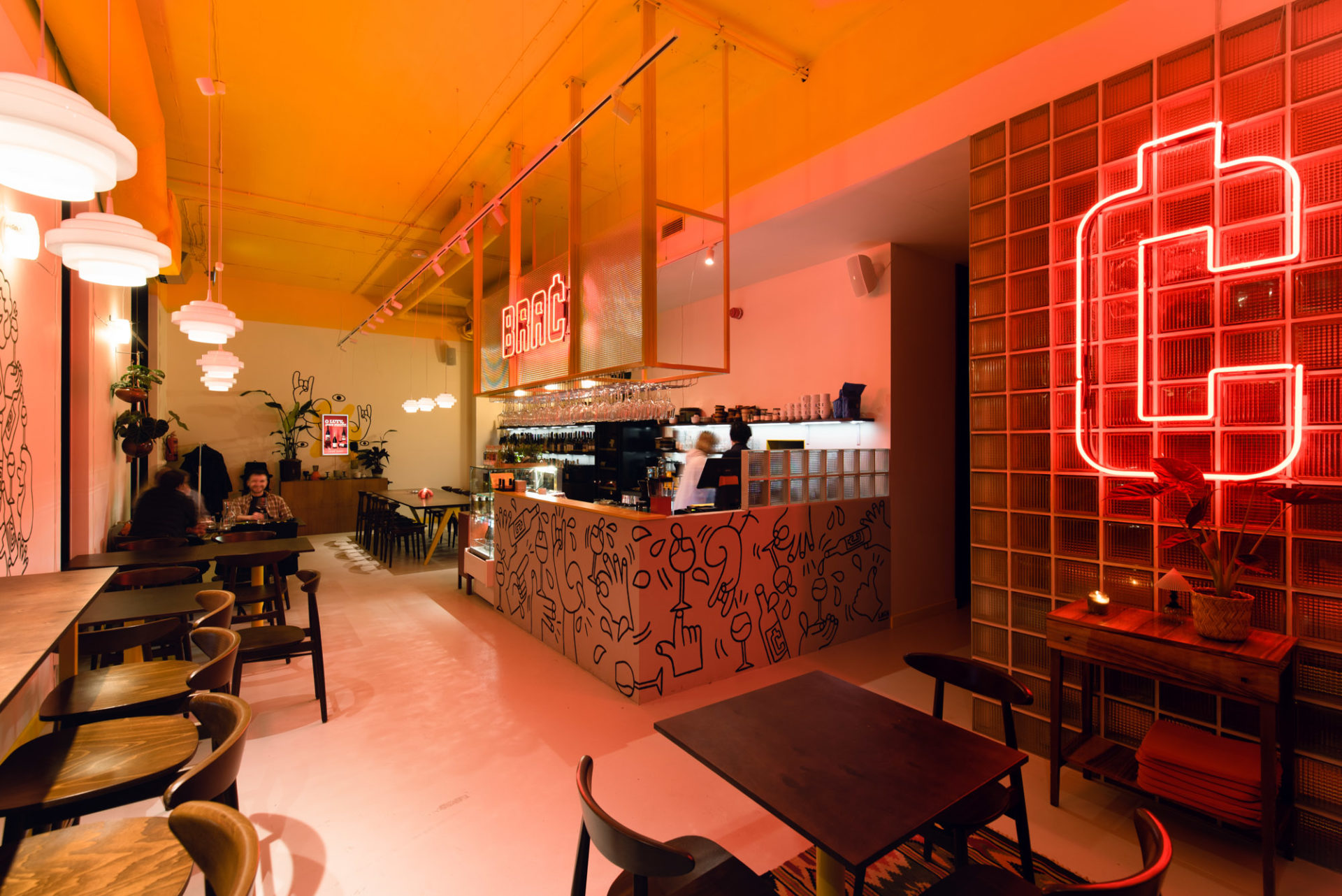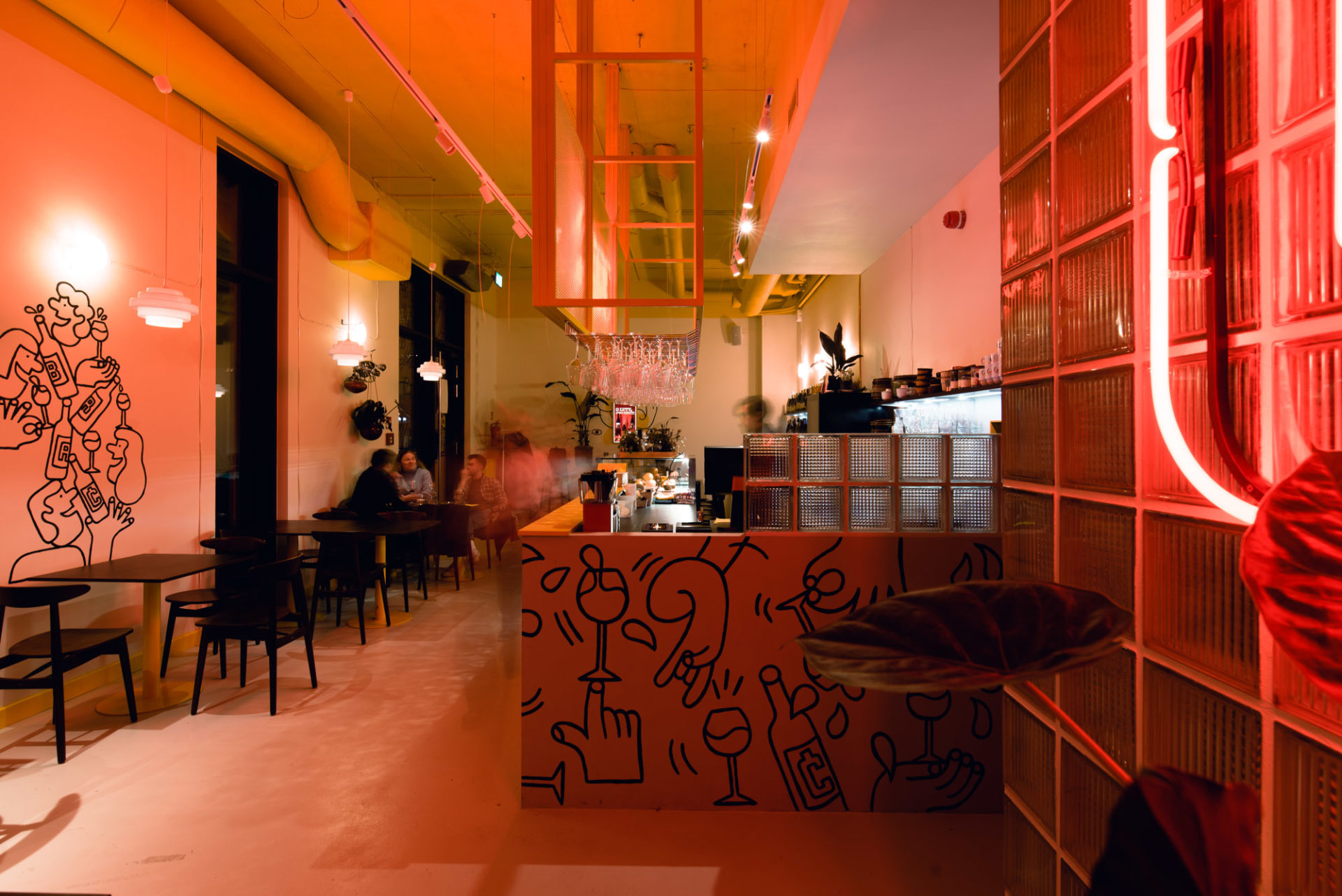 Retro nostalgia and refined elegance
Alongside iconic retro solutions from the 1960s and 1970s, there were also contemporary Polish prints – the result of the creative brothers creating the wine bar. In addition, the interior is full of expressive and vivid colours, among which the predominant colour is yellow. The designers used it to cover the ceiling, parts of the furniture structure and technical equipment (such as the ventilation system). The colour palette is complemented by juicy reds, provided by the ubiquitous neon signs. Their modern style harmoniously blends in with the selected furniture, bringing a touch of retro nostalgia and refined elegance to the interior.
However, these are not the only unusual elements that build the atmosphere of this place. There is also room for such solutions as walls made of glazed frosted glass, and on the other walls you can find lamps made of crystal ashtrays from Polish glassworks.