From the very entrance MATCHA attracts with a space bathed in green. Designers gave the interior a large number of shelves on steel structures and similar ceiling mesh panels, so that as much room as possible could be created for pots with plants and for ivy. As the owners love books and want to share them, the shelves also serve as a small library. Green colour covers the front of the main bar too, where small tiles were used. It is also the leading colour in the bathroom.
The space bathed in green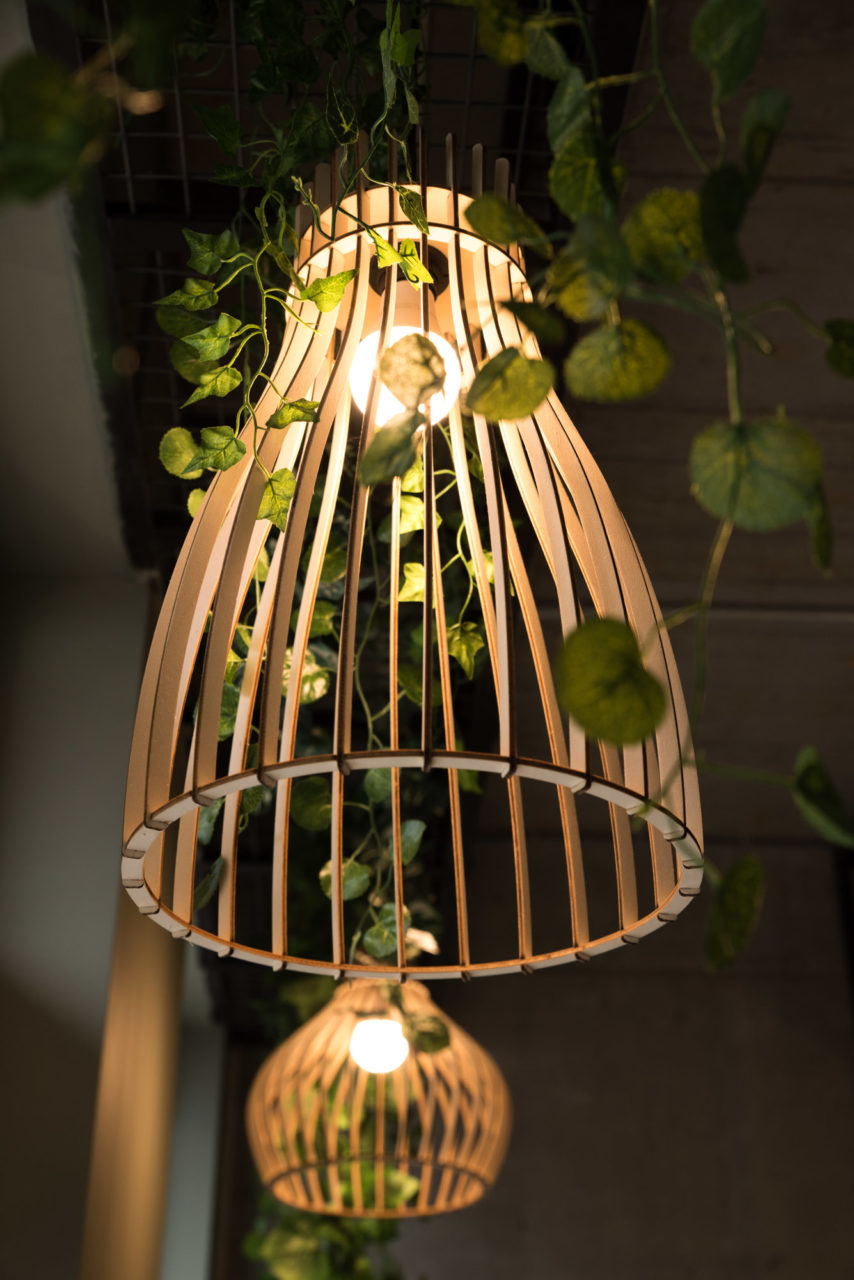 MATCHA and its intensive green colour form an ideal match with a neutral background of light-coloured wood and construction concrete. The shade of wood is inspired by utensils traditionally used to prepare this reinvigorating beverage. Decorative lamps which hang above the tables resemble Chasen whisks, necessary to properly prepare a frothy tea.