Retail space inspired by the industrial interior of a former powerhouse by Vistula Boulevards
The strategy is not the only thing changing though – the visual identity is also undergoing a transformation, as well as a new iteration of local store designed by the mode:lina™ team. The new site was placed in the almost one hundred years old Elektrownia Powiśle – a prestigious location on the map of Warsaw. It's the industrial interiors of the old powerhouse by Vistula Boulevards and the art gallery format that mostly inspired this project.
In the center of the new Run Colors space a round, copper-hued pavilion holds court – reminiscent of a traditional form of induction coil. Its function is not only limited to being an eye-catching object, as seen from the perspective of ground and upper floor. It forms almost an altar-like space with the purpose to display premiere and highlighted shoes models.
Altar space dedicated to new model launches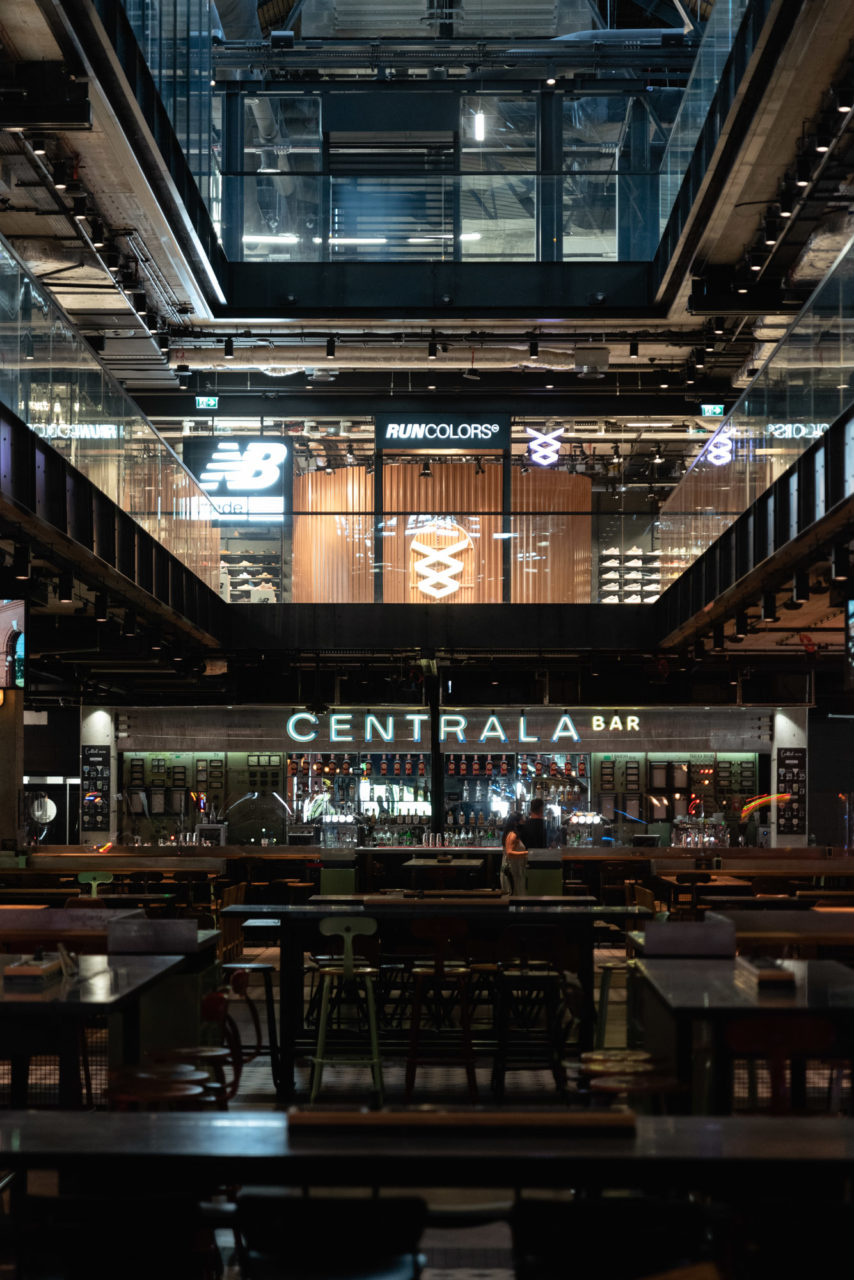 Functional elements, like shelves and sell counter, are adorned with original components salvaged from the powerhouse's old machinery. There are old meters, control panels and boxes on the front of the counter, and in between shelves filled with sneakers, boards and electronic indicators were placed. In every corner of the store, there's a totem created from historical, ceramic isolators.
Sneakers' sacrum
Apart from seats made out of perforated plate, which are an in-space interpretation of the new visual identification, you can try your shoes on sitting on graphite stairs, which aim to capture a feeling of the city's local meetings and chitchats. Light, white, openwork shelves placed on the storefront were consistently crafted with wired cable trays.
The entirety of a sneaker sacrum feeling is completed by gorgeous and outstanding arcade windows of the old Elektrownia Powiśle, extending all the way to the doors leading to copper pavilion and accessories displayers.