The hitherto topographically separated diverse functional areas of the city come together in an extension of their intuitive communication routes. Growing out of the green natural context in which it is located, the footbridge connects the riverbanks following the structural pattern of the plants that provided the conceptual references for the project.
The designed crossing is a simple but recognizable form that respects the existing landscape. The proposed massing not only unites with the natural surroundings, but utilises and enhances its free recreational atmosphere. It maintains a balance between human intervention in the environment and the preservation of its attractive natural setting.
Footbridge growing out of a green natural context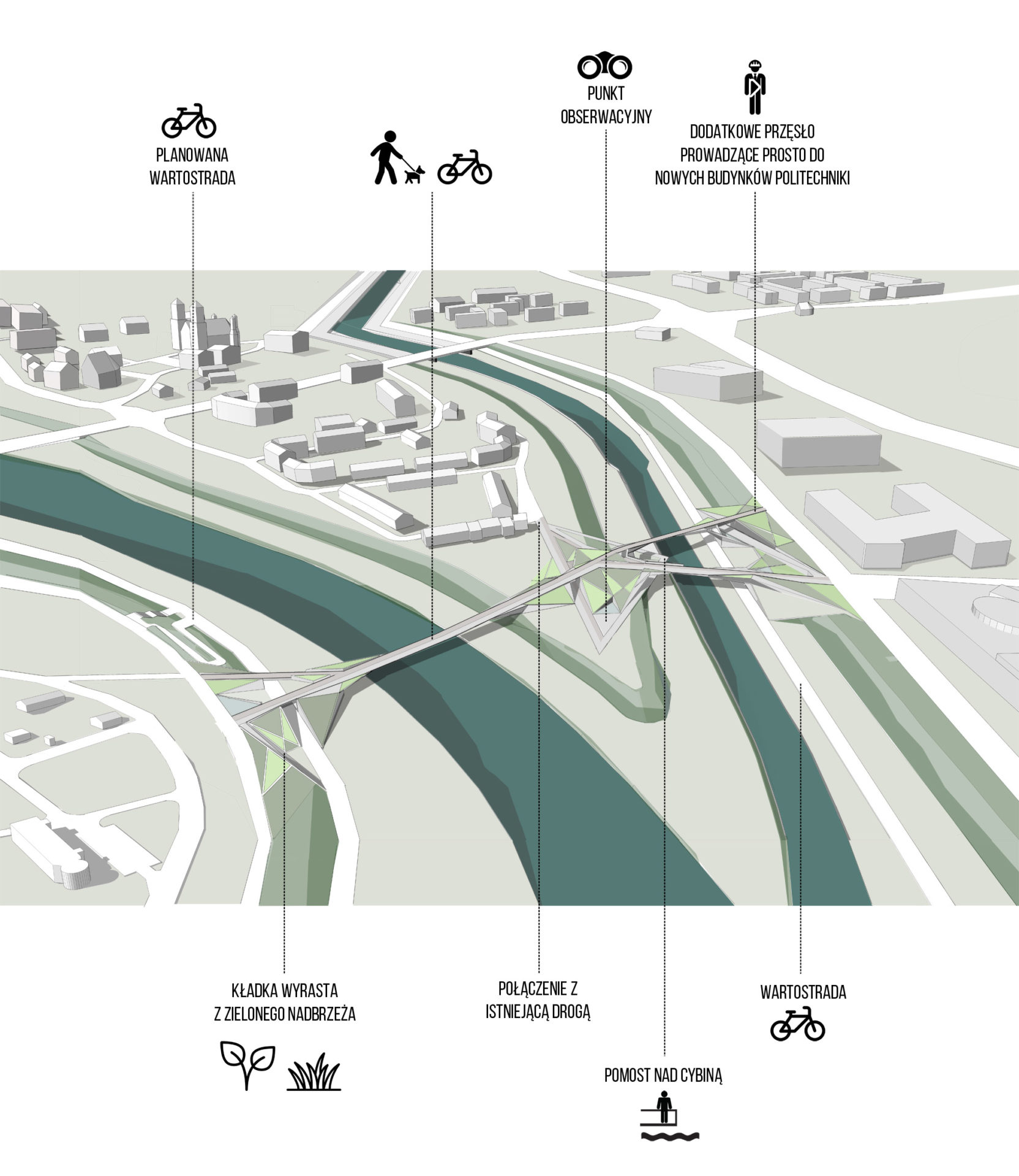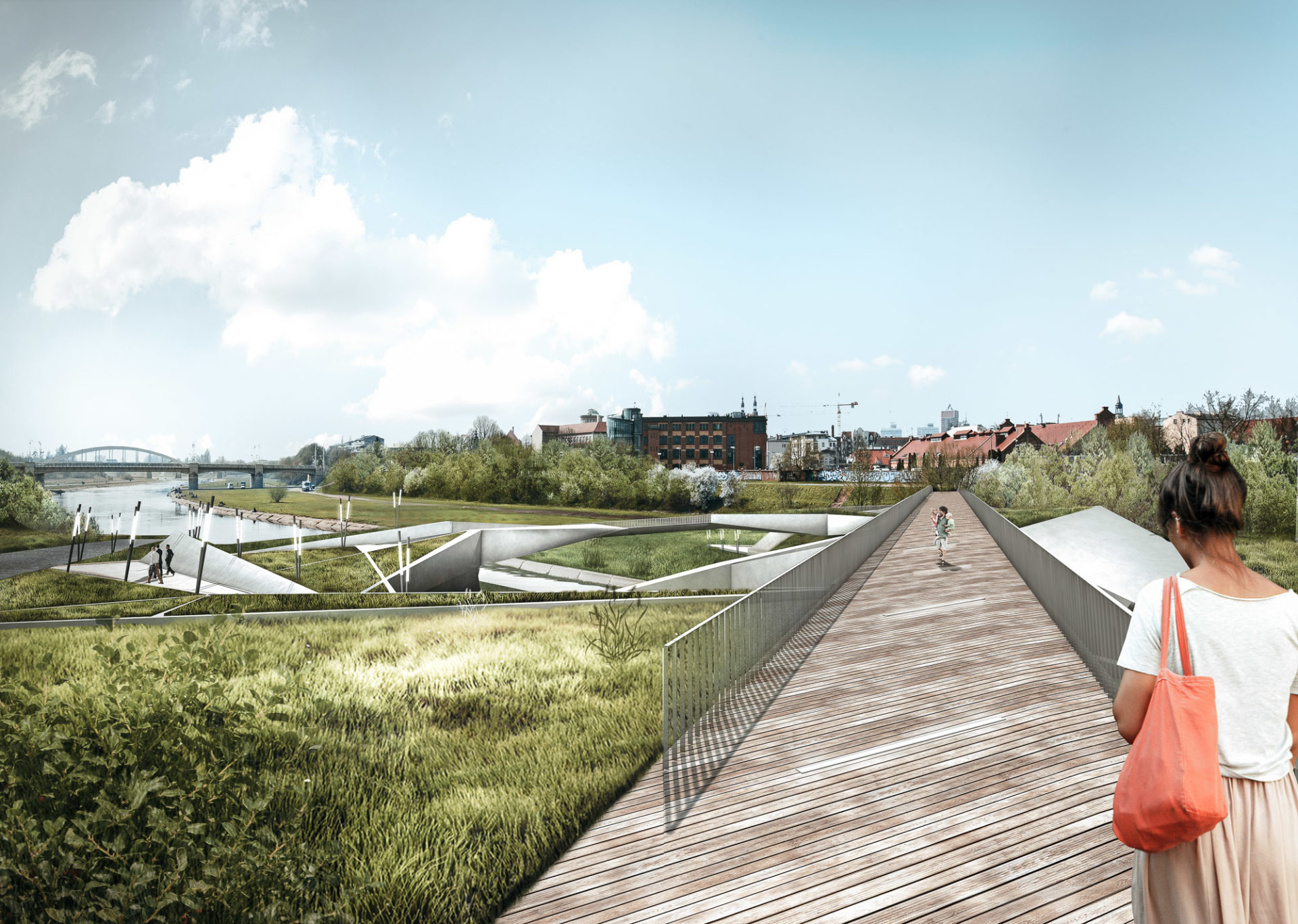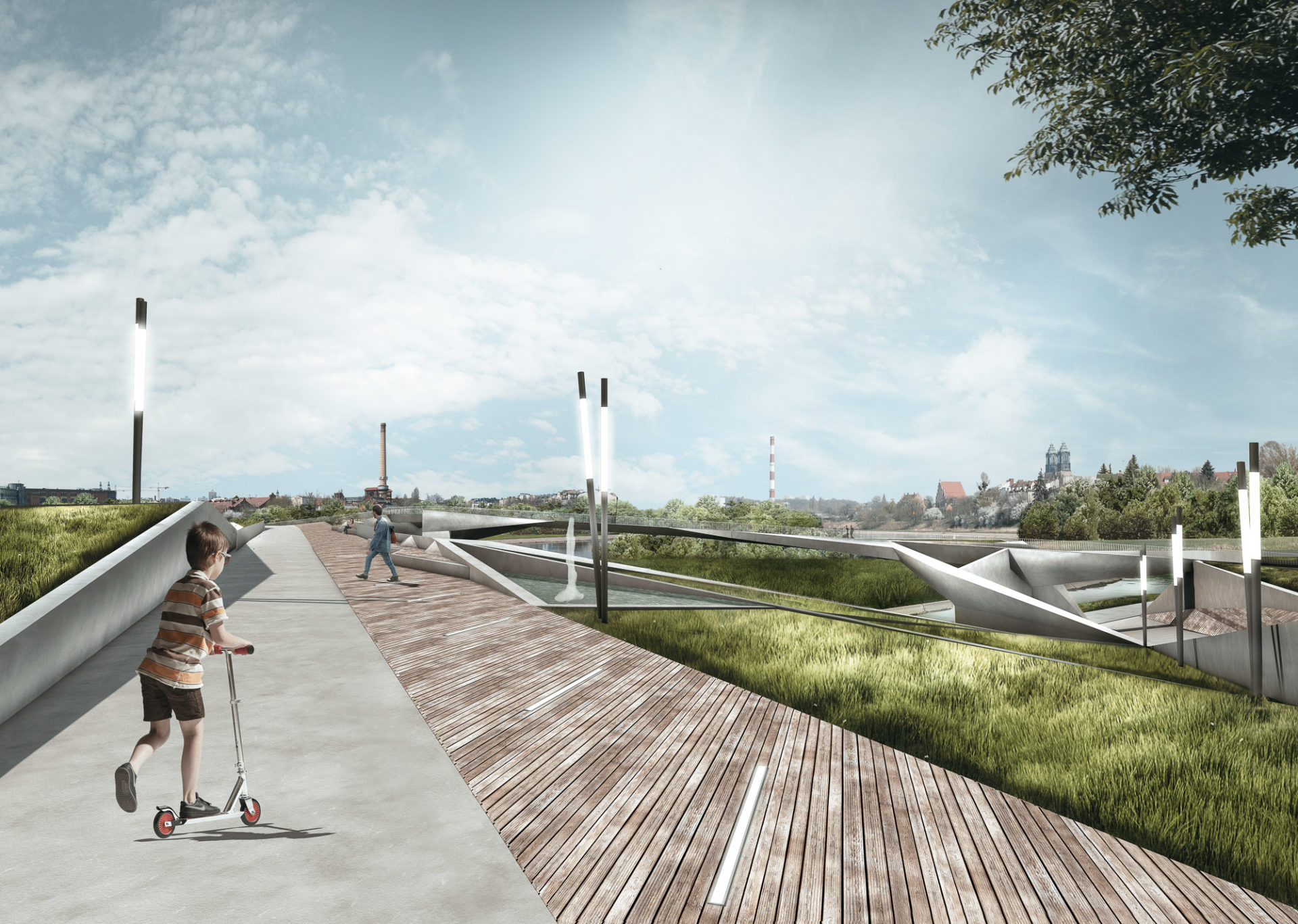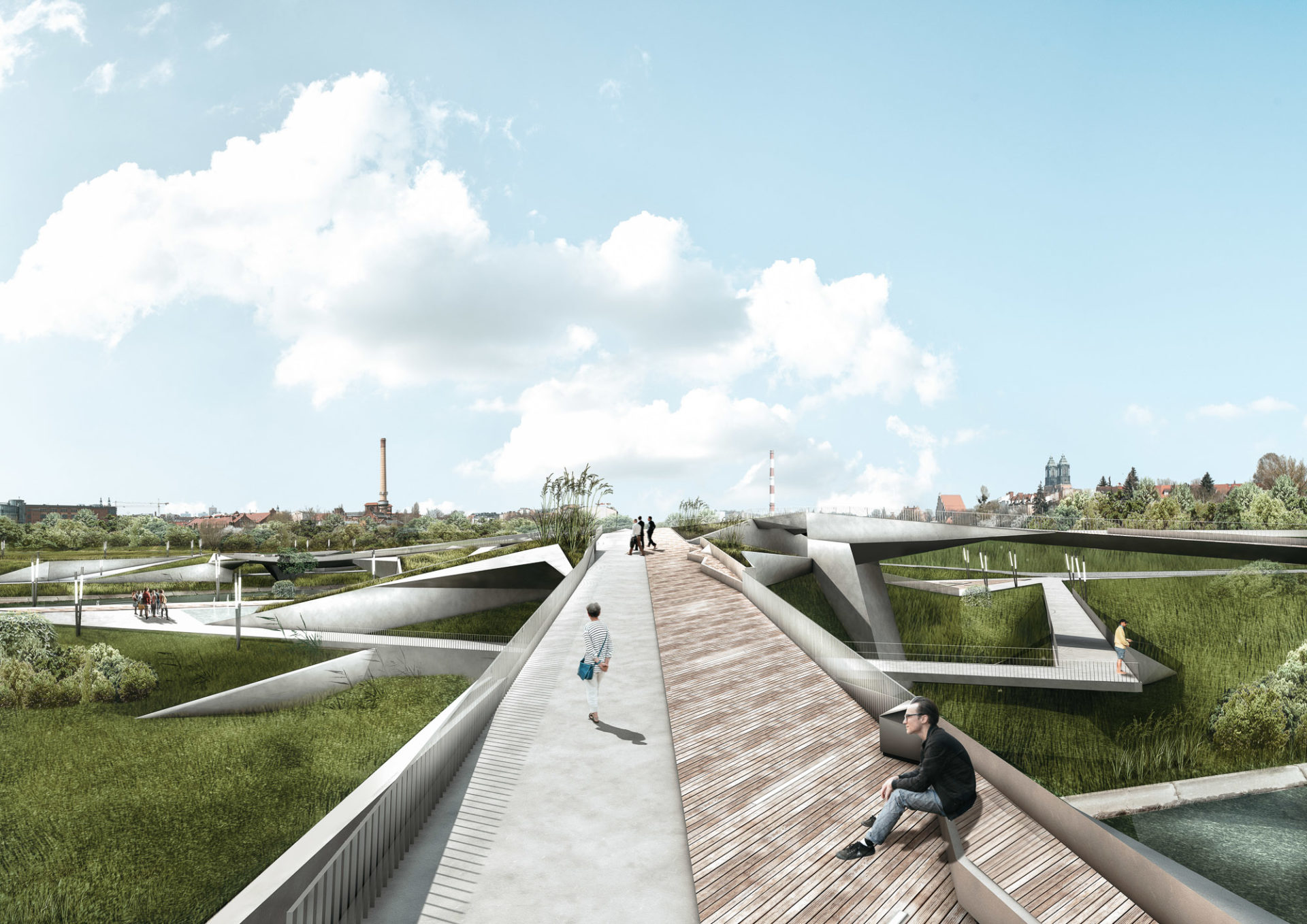 The dynamism of a complex geometric structure is reminiscent of the structure of leaves.
At first glance, the simple architecture of the bridge, which blends in with the greenery, surprises on closer inspection with the dynamism of its complex leaf-like geometric structure. The geometric treatments harmonise the bridge with the context of its varied surroundings and cleverly conceal its structural elements. The materials used – concrete and wood (or composite) – emphasise its modern aesthetics, while the carving gives the mass a light and free form.
The grey colour scheme, combined with the natural colours of the wood and the surrounding greenery, is perfectly suited to the urban reality as a green oasis. The designed seating and rest areas integrate with the bridge structure, continuing its dynamic shapes. The proposed development (especially in the area of Ostrów Tumski) also shows new functional possibilities of the place – opening up the forgotten and inaccessible space of the southern part of Ostrów Tumski to the inhabitants of Poznań.