Open, democratic space dedicated to creative meet-ups
Amphitheatre is the open, democratic space dedicated to holding interesting meet-ups and performance arts, that would be easily accessible for each and every tenant and employees of the Służewo's business sector. Outdoor scene rose to face the demand that haunts Warsaw's business district – lack of open and public spaces, free of fences, allowing for casual, friendly meetings out in the open.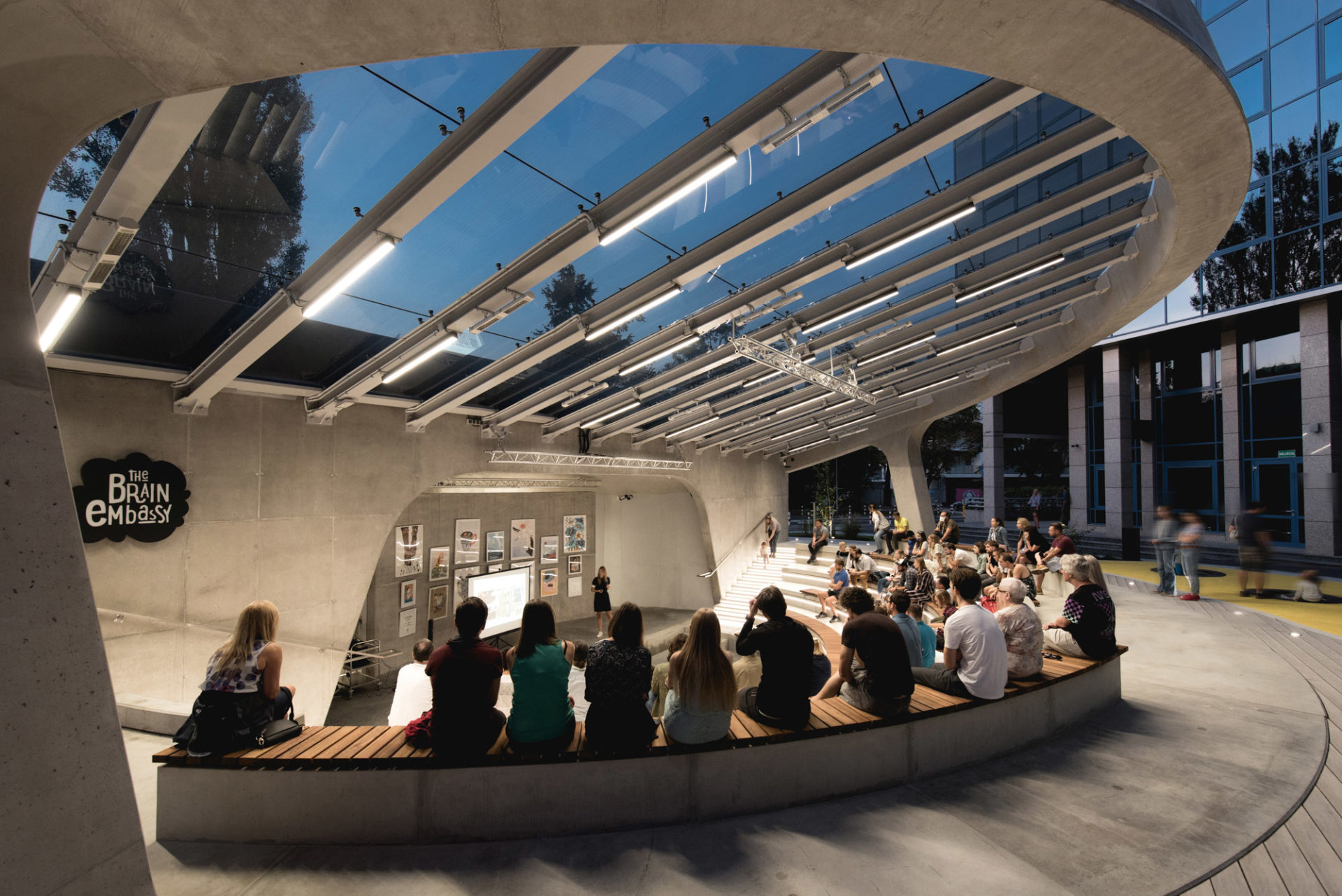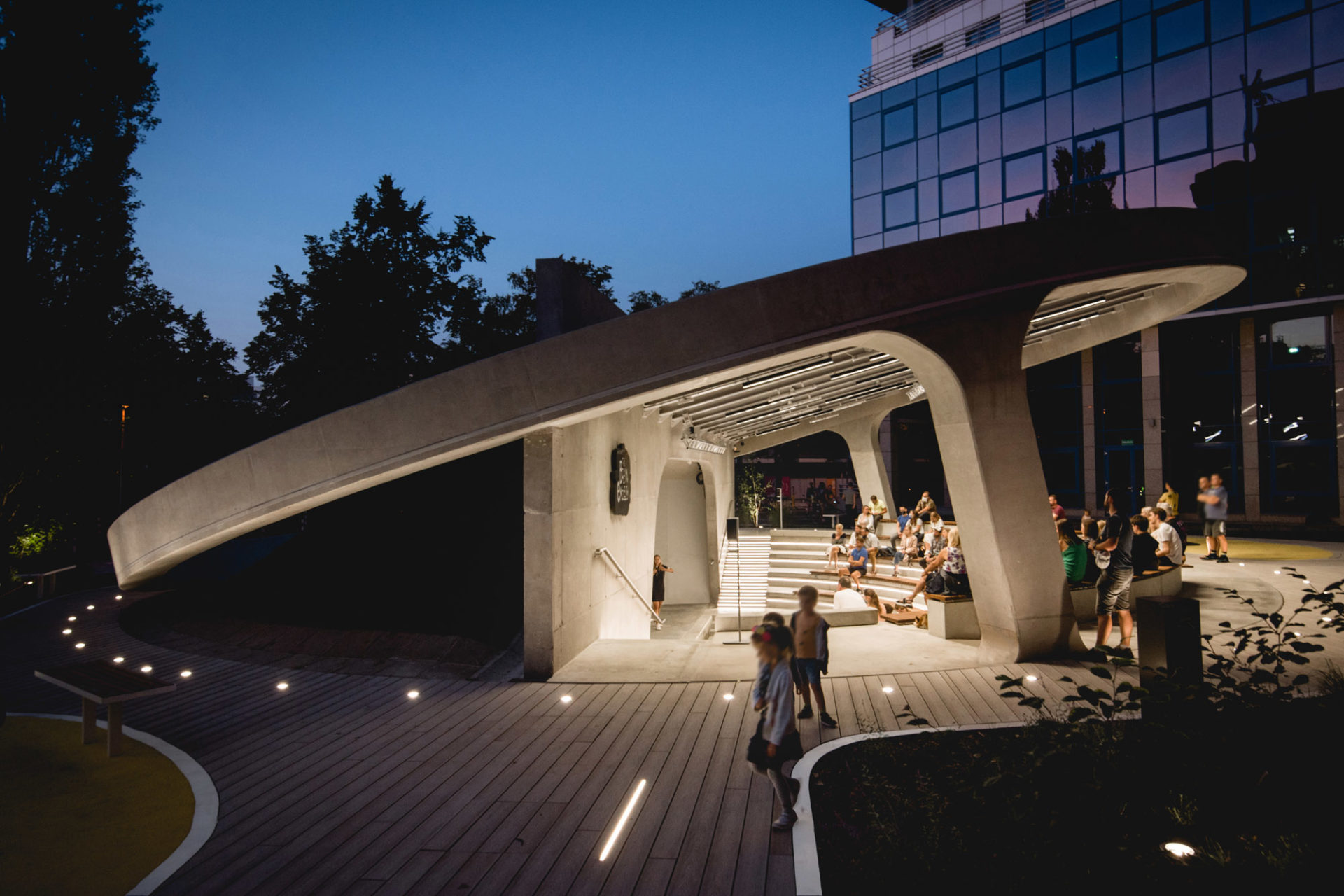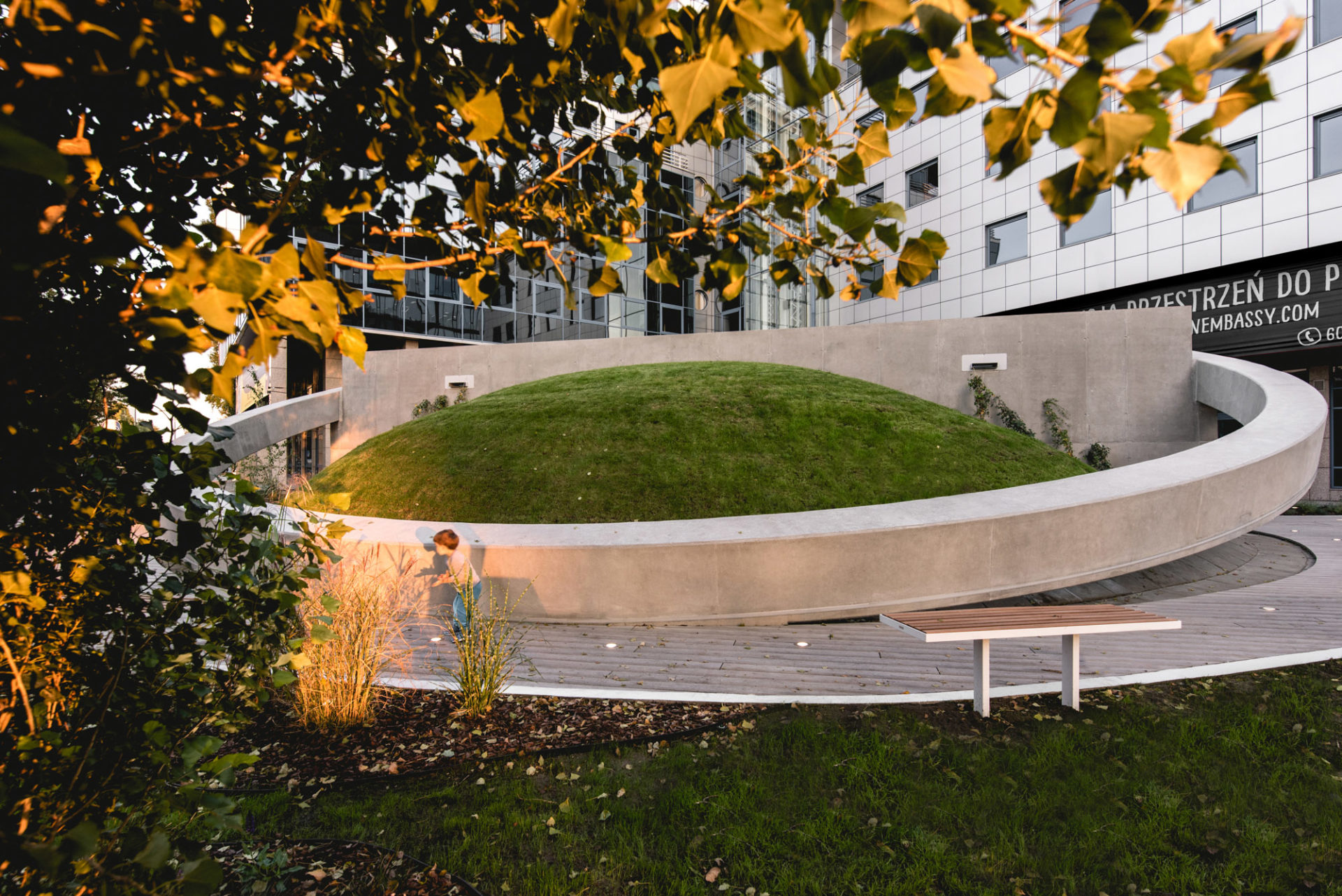 An archetypal amphitheatre open to the urban space
The final shape of this building is a match made out of the classical formula of amphitheater and green zones, so desperately needed in this part of town. The object is inscribed into a circle, covered by the massive, glass filled – concrete roof, supported by the powerful, ferroconcrete wall.
Over and around the auditorium goes the characteristic, monumental concrete ring encircling both concrete/englassed roof as well as grass-covered hill by the street. It was carefully placed as such, at this specific angle to allow for s seamless transition of the landscape into the auditorium.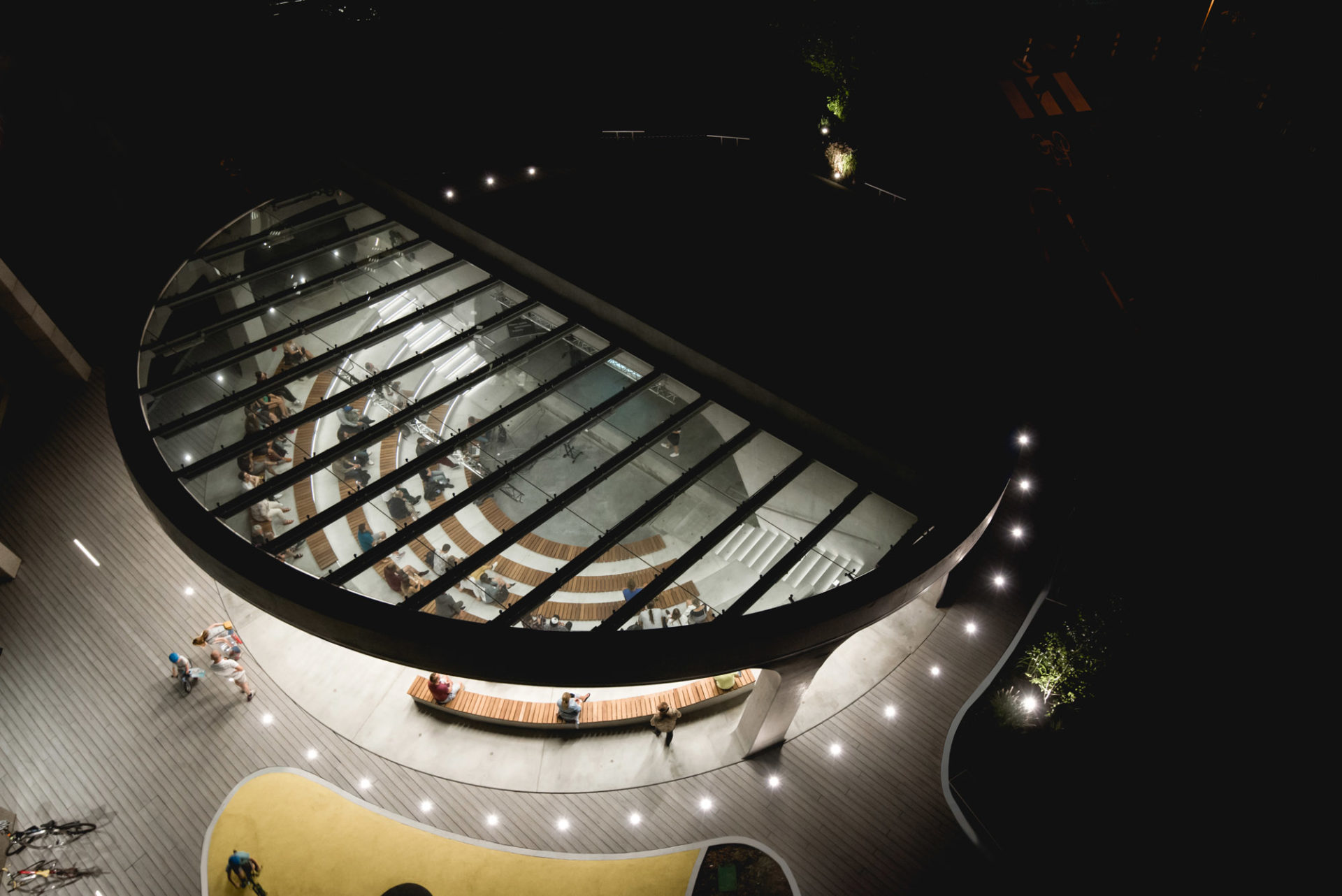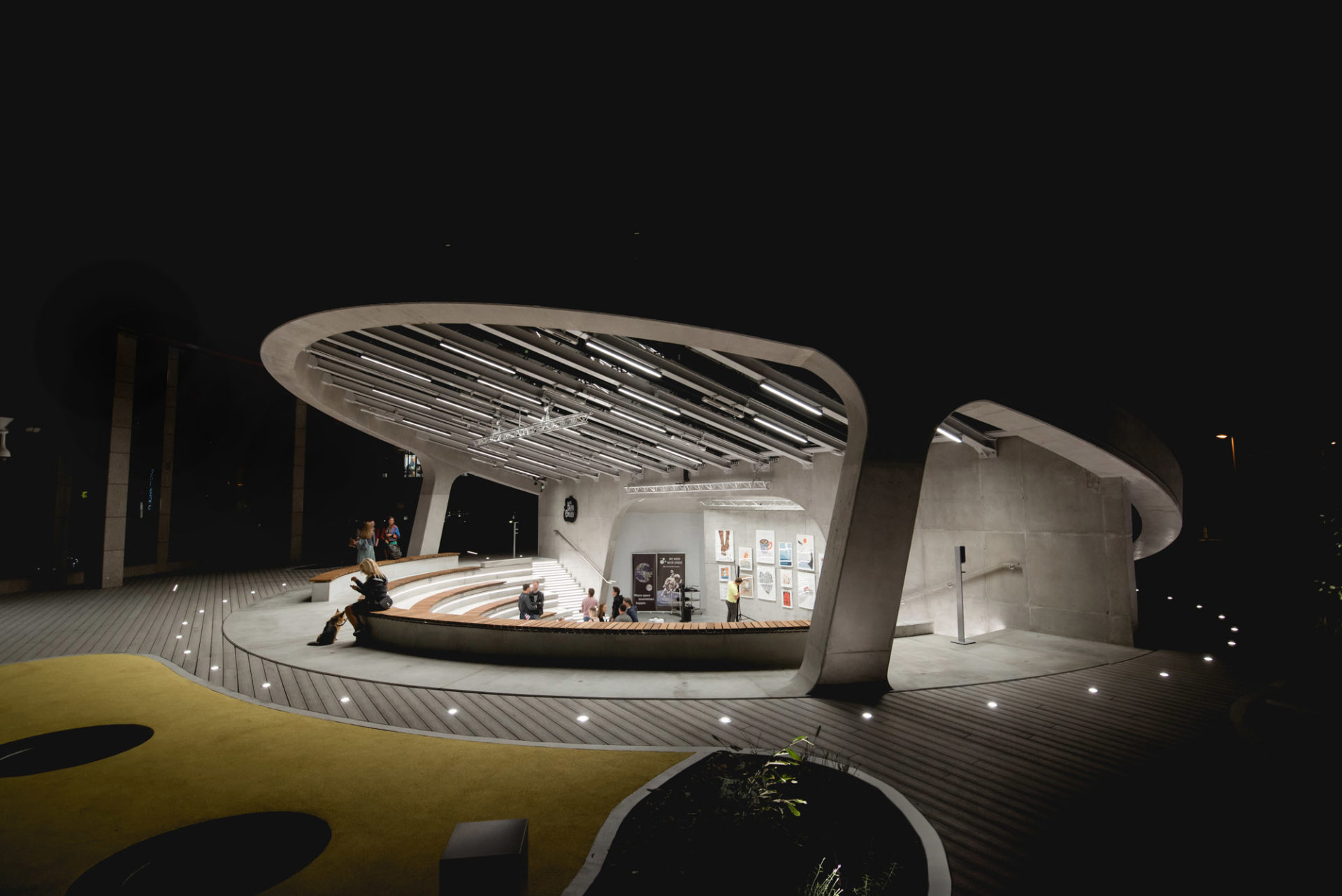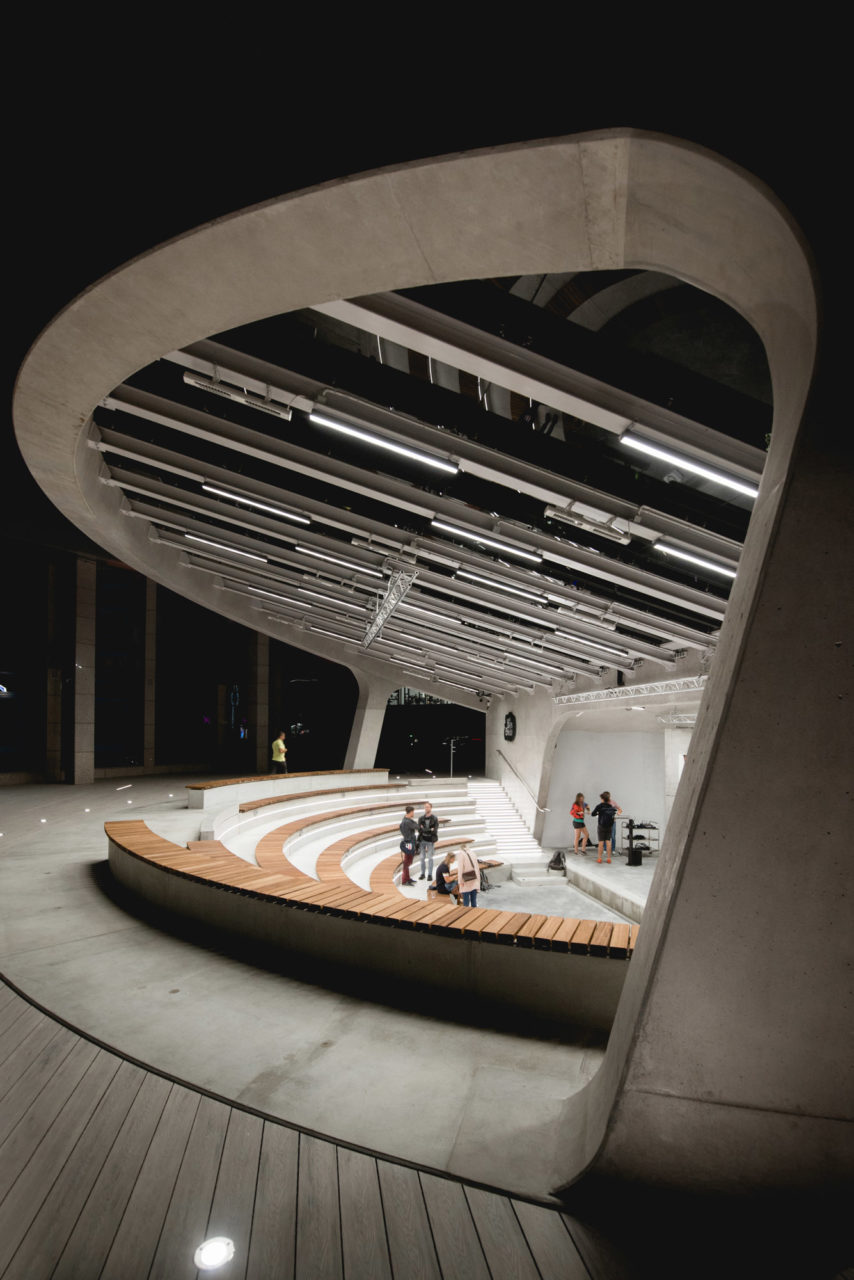 For curators and guests await: the main stage of 40m2, main stage's window, long for 11m and 4m wide, roughly 140 spectator seats and widespread WIFI access, special seats for disabled people and independent lighting for each sector. The stage was equipped with the newest AV wiring, accordingly with investor's wishes, allowing for steering from both BMS and director's booth level.